Song Surgeon
4620 Derby Lane, Doylestown, PA 18902
Tel: 866-423-0413, 215-371-3909 (F)
www.songsurgeon.com

Weekly Video Tip – Using Song Surgeon with your iTunes Music


With many new users of Version 5, we are again seeing an influx of questions about the use of Song Surgeon with iTunes.   We have addressed this in the past video but that was more than five years ago, so we have filmed a new one that demonstrates the use of Song Surgeon with iTunes.
 
A second related question is the ability to open some types of iTunes files.  Most iTunes songs that users have can be opened directly in Song Surgeon.  These include, mp4, m4a, aac, mp3, wav, wma.  However, one file format, an m4p file cannot be opened directly in Song Surgeon.  This video also explains how you can open these encrypted files.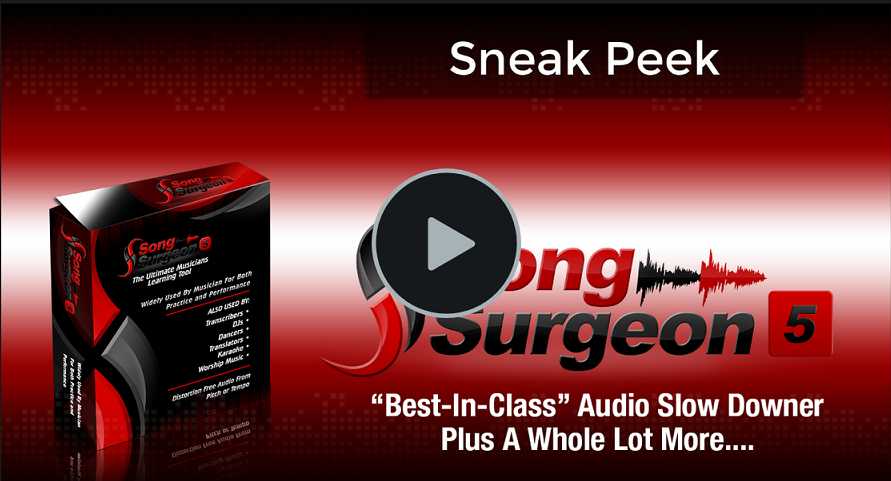 ---
New Product Announcement: Audio Surgeon
The Beta testing phase has been completed on Audio Surgeon and we are now working on bug fixes and program modifications. Our target is to have this available in about a month.
Audio Surgeon is an audio or music file management tool.  As a batch file processor it allows users to work with 100, 1000 or 100,000 files.  Here are a few features of the software:

Detects and remove duplicates
Repairs Song Meta Data such as Title, Album, Year, Genre
Converts among all common audio file formats
Searches and Sorts by Tempo or Song Key
Normalizes Volume
Display a list of audio parameters
Search by key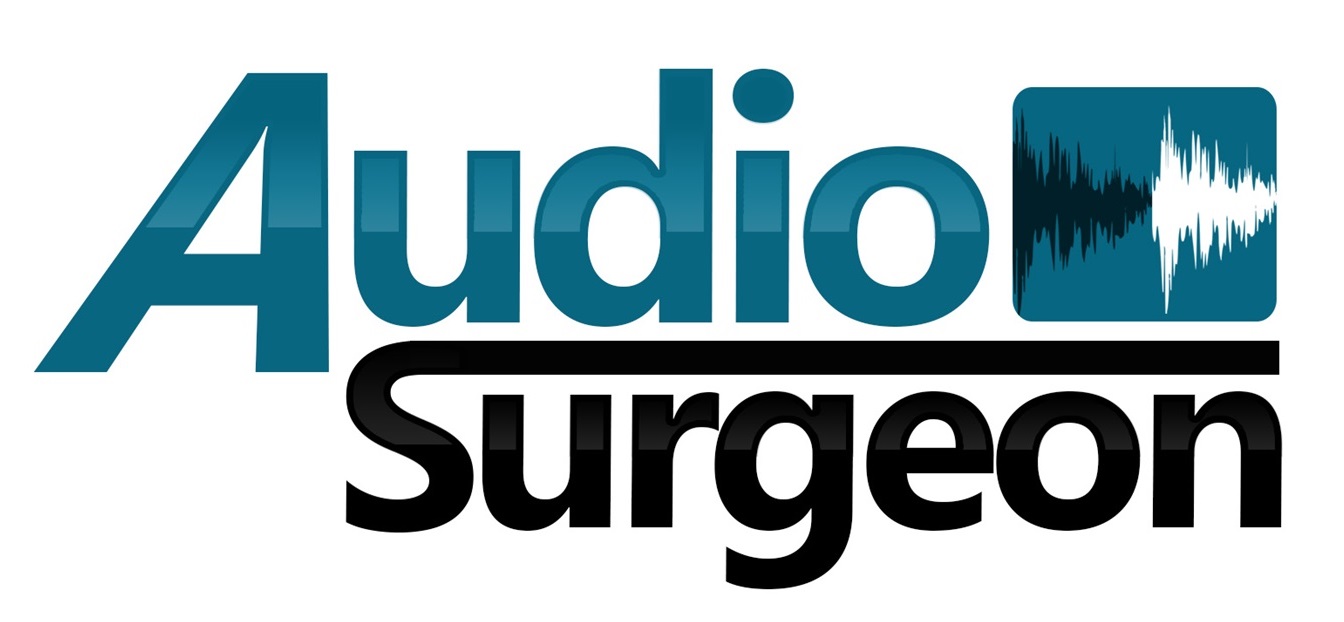 Search by BPM
This new version under development will run on both Mac and Windows. It will be available in both a Standard and Pro model. 
The Pro model will be able to do all of the above PLUS the following:
Append the bpm, key or camelot number to the file name.
Change the key of a group of songs (also apply anti-chipmunk effect as you do this)
Change the tempo of a group of songs.
Please sign up here to be notified of the availability of this new product. Audio Surgeon is now it beta testing.  We expect to complete testing and have the product available within a month. 
www.AudioSurgeon.net

If you have a large library of songs or audio files, whether a consumer, a musician, a DJ, or an audiophile, AudioSurgeon will help you manage these files

---
Buy Song Surgeon Version 5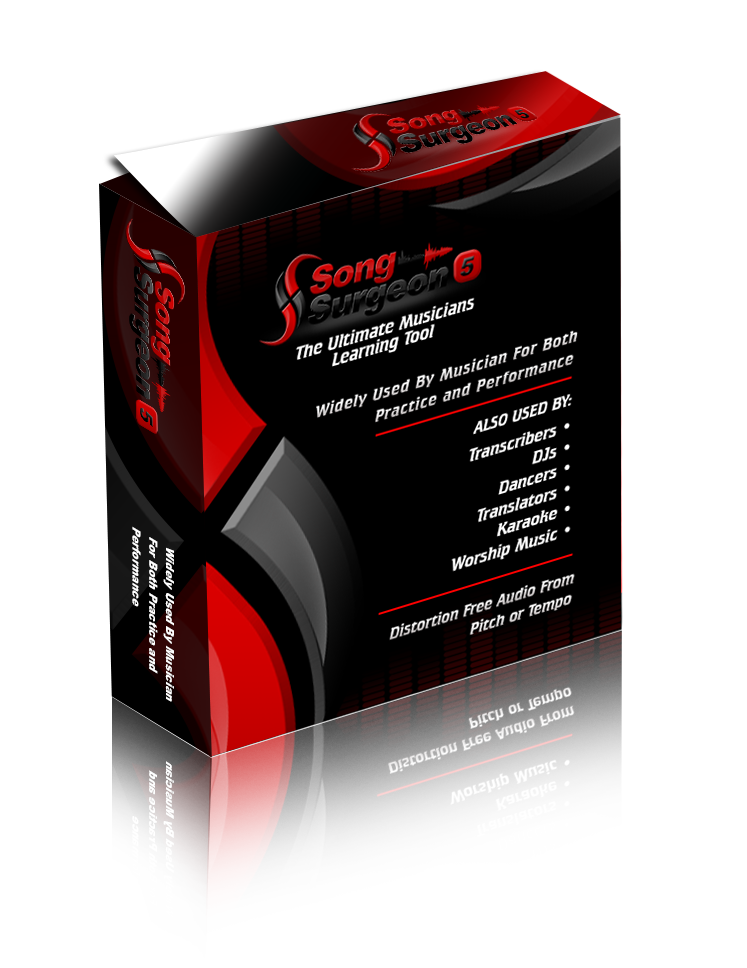 Though the launch period is now over, ALL previous Song Surgeon customers continue to be eligible for significant discounts, when they buy Version 5. The Upgrade Policy page on our website explains the discounts available in case you'd like to familiarize yourself with them. 
Our system is set up so that, as a previous SS Customer, when you go to the ordering page, we'll ask you to log-in.  Once you have logged in our system will calculate your discount and apply this to your order.
http://v4.songsurgeon.com/new_v5/
---
Song Surgeon Testimonials

We continue to receive emails from many customers and users of Song Surgeon, telling us how much they like the product. If you'd like leave comments about the Song Surgeon, you can post them here:

http://songsurgeon.com/testimonials.html
Here are a few testimonials and comments that have recently come in.
~~~~~~~~~~~~~~~~~~~~~~~~
Seldom am I impressed these days with hype about a product because so few live up to the promise, but you have. I am pleasantly surprised. While I am still figuring out the program I can tell already that you just blew Riff station out of the water.
I tab for guitar sites and now I am afraid I'll lose my ear for chords and looks like I'll have to brush up on flat 7ths suspend 5ths LOL. Thank you James for one of the finest programs I have ever bought. Looks like the delays payed off big time for you. You got it right!  – – James Foster
~~~~~~~~~~~~~~~~~~~~~~~~
Just a line to let you know I received the release build and installed/registered it without any issues whatsoever. I must also say your email below is an understatement!  At this point, this is a top-notch program! Fantastic job! In my opinion, you now have zero competition in your price range. THANK YOU for an amazing product!  — John Mills
 
~~~~~~~~~~~~~~~~~~~~~~~~
I am a new user to Song Surgeon.  I play violin and guitar at church and am an intermediate player of both instruments.  When I ordered Song Surgeon I was not sure what I was getting.  It turns out that it has exceeded all my expectations.  So far it has done everything it is advertised as doing.  I was trying to play along with some pre-recorded accompaniment of a couple of fast and fairly difficult pieces of music.  Being able to slow down the music allowed me to learn the pieces much more quickly than I could have otherwise.   I also found that the voice reduction software worked very well.  The voice part is not completely eliminated but is acceptably reduced.
I ran into one slight problem and submitted a ticket.  The response was detailed and extremely prompt.  Also, the user guide is very thorough, and the video instructions are great.  I have been recommending this program to all my musician friends. – Lou O
~~~~~~~~~~~~~~~~~~~~~~~~
WOW!!   Been using Song Surgeon since version 3.  Just installed 5 Pro. Loaded up one of my version 4 projects with no issues. I wanted to see how well the key detector worked on something I already knew.  I'm amazed! I play bass and the notes were spot on.  I have 40 songs to learn for a gig this weekend.  My life just got WAY EASIER!!!!!    And this is only after 5 min's of using it.   Great Job!! – Bo Martin
~~~~~~~~~~~~~~~~~~~~~~~~
Until Next Week,

  
   James Todd
   Song Surgeon.com