Song Surgeon
4620 Derby Lane, Doylestown, PA 18902
Tel: 866-423-0413, 215-371-3909 (F)
www.songsurgeon.com
Song Surgeon Version 5 – Sneak Peak Video
This week's sneak peak video provides an overview of the metronome feature found in Version 5.  The metronome will, by default, be synced with the tempo of the song.  However, you will be be able to unlock it and use the metronome separately.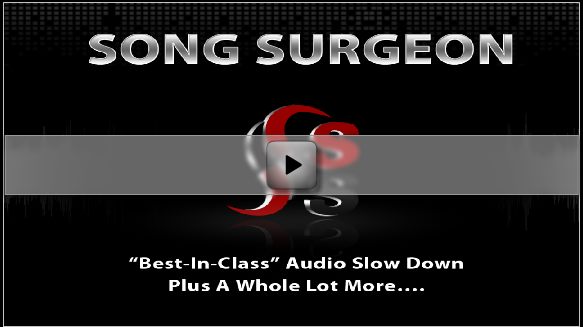 ---
Song Surgeon Version 5 – Development Update
For those of you that have been following the progress of Version 5, you know that we are behind schedule.  In mid-December I made the decision to revise the main interface (GUI) so it would work correctly on ultra-high resolution monitors.  I estimated that this would take 2 weeks, it has taken four. Finally, however, I am seeing some light at the end of this tunnel. 
The last time I discussed the release date, I mentioned the end of February.  I think that is now unlikely and it will more likely be in the middle of March.
---
Song Surgeon Pricing/Upgrade Policy
If you already own a version of Song Surgeon or are anticipating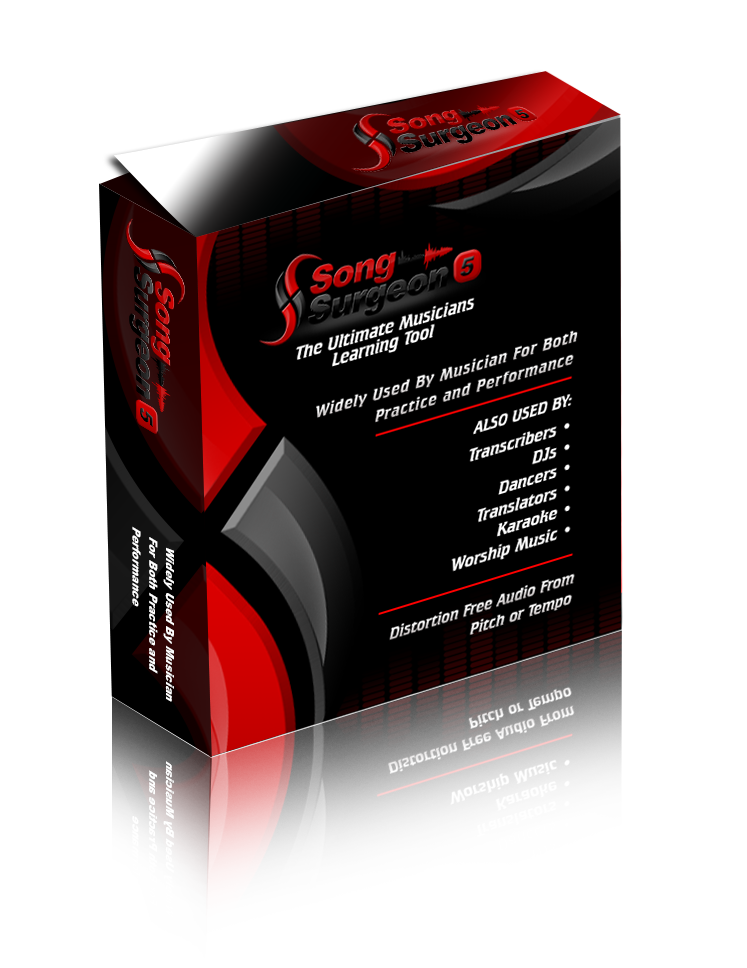 purchasing one soon, please see our Upgrade Policy.   This policy spells out, in detail, how we handle upgrades and any discounts you might expect as an existing Song Surgeon customer.  Please DO NOT contact us and ask us what your price will be if you purchase Version 5. When we begin to sell the Version 5, we will use the Upgrade Policy to determine your price based upon your purchase history. 

We are pleased to announce that pricing for Version 5 will be the same as for Version 4. Song Surgeon Pro will be priced at $99 and Standard at $69. All existing customers will receive discounts, as specified in the above referenced Upgrade policy, at launch to reduce this price even further.

---
One Stop Shopping For All Your Key and Tempo Needs
Did you know, that in addition to the desktop Version of Song Surgeon, we offer a variety of other products and services. 
Mobile App –  Song Surgeon Trainer is a basic version of Song Surgeon that has been released as a mobile app.  It ia available FREE on both the Apple and Google Play stores. http://songsurgeon.com/page/mobileapp.html
DIY Key/Tempo Change – Song Surgeon has a free online service that anyone can use to change the key and tempo of a file.  Simply signed up for a free account, and then log in, upload your file, change the key or tempo and then download it again. http://songsurgeon.com/ssweb/
Custom Key Tempo Service – Song also offers a custom key and tempo service.  For $7 we will have one of our audio experts adjust the key and or tempo of your file to meet your specific needs.
http://songsurgeon.com/ssweb/Entry2.php
Until Next Week,

p.s.  Below is a comment we received recently from a user of Song Surgeon Version 4:
I'm very satisfied with the product. I use it almost every day to change key in karaoke songs, and it is the best product on the market to do that without making the sound bad Also the EQ is one of the best software based EQs I ever used. Thumbs up!
Bo Olsen
Denmark