Song Surgeon
4620 Derby Lane, Doylestown, PA 18902
Tel: 866-423-0413, 215-371-3909 (F)
www.songsurgeon.com

Song Surgeon Version 5 Sneak Peak
In this week's Sneak Peak video we show how you can customize the audio quality algorithms you use within Song Surgeon to give you even higher quality audio on key and tempo change. We have also added a new, third, default algorithm setting. Song Surgeon is renown for its audio quality, but with this new customization settings you can make it even better. Here is the link:
---
Other Version 5 Information
February is still looking like the launch window.  We still have a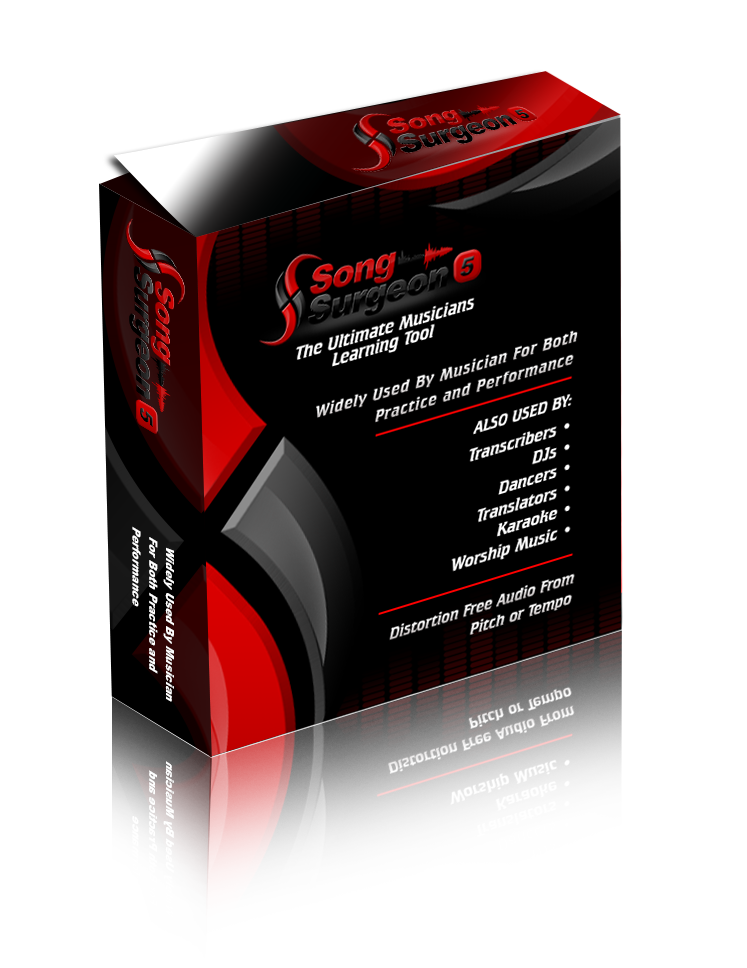 couple of weeks of work, then we go to beta testing.  After beta testing we need another 2 weeks to make any last final changes, corrections and bug fixes, and then …. we will release it to you.

Pricing/Upgrade Policy – If you already own a version of Song Surgeon or anticipating purchasing one soon, please see our Upgrade Policy.   This policy spells out, in detail, how we handle upgrades and any discounts you might expect as an existing Song Surgeon customer.  Please DO NOT contact us and ask us what you price will be if you purchase Version 5.  We do not have the time to respond to such inquiries.  When we begin to sell the product, we will use the Upgrade Policy referenced herein to determine your price based upon your purchase history. 

Pricing for Version 5 has not yet been set, but I don't anticipate any big change in the pricing currently offered for Version 4. 
Wishing you a healthy, happy and holy Christmas and holiday season.

James Todd
Song Surgeon.com
p.s.   Stay tuned to this newsletter for updates on the progress of the development of Version 5.  I can't wait to put this in your hands – and I am confident you are going to love it.