Song Surgeon
4620 Derby Lane, Doylestown, PA 18902
Tel: 866-423-0413, 215-371-3909 (F)
www.songsurgeon.com
Song Surgeon Video Tip – Recording



In this weeks video tip we show you how you can grab ANY audio or song from the internet. Yes, that's right– I said ANY.  To do this you must have the Pro Version — and although the sniffer module can grab all of Youtube and the Main Sniffer can grab other sites, this does not use the sniffer module.  In fact, it is a fall-back for the sniffer module.  When it is unable to grab audio that you want this a 100% sure thing.  Take a watch.

---



Song Surgeon Mobile App – Download it Today!   It's Free!



As most of you know, our Song Surgeon mobile app (Android) version has been available for a couple of months. As soon as the version was completed we immediately began working on the iOS version.  This version, which will run on Apple's mobile devices, is scheduled to be completed this month. 
If you missed the announcements for the Android version of the app, you can grab it here.  It's free. Here is the link:  https://play.google.com/store/apps/details?id=com.laxyo.SongSurgeon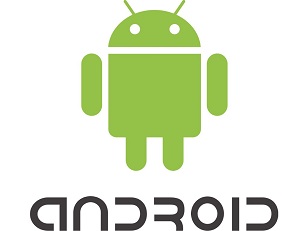 Our Song Surgeon App has basic key, tempo, and looping features.  It does not have the more advanced features of found in the desktop version of Song Surgeon.
Stay tuned to this newsletter to for additional updates as they become available.    If you are interested in learning more about the app you can go here and read the USER Guide. 
---
Song Surgeon Version 5 Development Update
We continue to make progress on the development of Version 5.  As our first task we tackled the single biggest new feature: chord detection.  I have seen a couple of interim builds with this technology and we have it up and running in Song Surgeon. I can't show it to you yet, but by the end of August we should complete the Chord Detection implementation and then I will be able to demonstrate it to you in a video.  
The next feature on the list to be implemented will be automatic beat detection.
Below is a mock up of what the Version 5 GUI will look like.
In case you missed it before here are a few of the major changes we'll be making to Version 5.
Addition of chord detection

Addition of BPM detection

Addition of a metronome

Addition of Playlist feature

Addition of midi file support

More detailed wav form graphing

Addition of audio file search capability
My initial estimate for the development of this new version is 6 – 12 months.  After we get a couple of months under our belt we should be able to refine this estimate. As always stay tuned for updates as work progress.
Until next week,

James Todd
Song Surgeon
p.s.  As we normally do in this post script section, here is the text from an email we recently received from one of our customers. 

>>>>>>>>>>>>>>>>>>>>>>>
When I first purchased song surgeon I didn't really expect that much but it turns out to be a much more valuable tool than  I imagined !  it's very useful for grabbing YouTube videos and playing them back at different speeds different keys , isolating or emphasizing certain instruments, and it helps me in my performances at church and at my home studio. I play guitar and bass. A feature I would like to see is 'sectional song looping' for example skip intro – play verse 1 – play chorus – skip verse 2 – play chorus 2 – skip verse 3 – play bridge & ending  — loop song . This would correspond to MY version of the song and allow me to practice just like I will do it for the group performance. Best
T. Dolan
Las Vegas Nevada